Anbieterkennzeichnung
MCS Vertriebs GmbH
Tonbachstr. 122
72270 Baiersbronn - Germany
email: info [at] mcschueler.de
Internet: http://www.mcschueler.de
Phone 07442-81899-60
Fax: 07442-81899-89

Local court: Commercial register Stuttgart
Register number: HR B 761143
Sales tax identification number according to § 27 a sales tax law: DE 312 349 906
Responsible for content according to § 6 MDStV: Ingrid Bitter, Baiersbronn Authorized
representative managing director: Ingrid Bitter, Baiersbronn Responsible according to §
55 Abs. 2 RStV: Ingrid Bitter, Tonbachstr. 82, 72270 Baiersbronn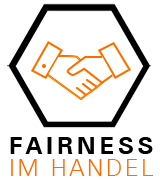 Member of the "Fairness in Retail" initiative.
Information on the initiative: fairness-im-handel.de
Complaints procedure :
Information on online dispute resolution: The EU Commission provides an internet platform for online dispute resolution (so-called "OS platform"). The OS platform is intended to serve as a point of contact for the out-of-court settlement of disputes relating to contractual obligations arising from online sales contracts. The OS platform can be reached under the following link: https://ec.europa.eu/consumers/odr
Liability notice :
Despite careful control of the content, we assume no liability for the content of external links. The operators of the linked pages are solely responsible for their content.
Protection
infringement , name right: In the case of name / domain disputes or warnings against applicable law, we ask you to contact us in advance to avoid unnecessary legal disputes and costs. The cost of a legal warning without prior contact will be rejected as unfounded in the sense of the obligation to minimize damage. Unjustified warnings and / or declarations of cease and desist will be answered directly with a negative declaratory action.
Publisher :
(c) Copyright 2020 www.mcschueler.de
It is not permitted to use content, images or files for personal use without written permission . Direct links to our pages are strictly prohibited without our consent! All trademarks are the property of the respective manufacturer or publisher.
Seite ausdrucken